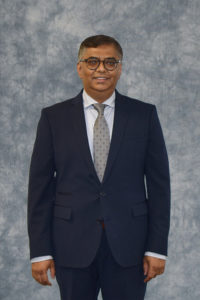 EDISON, N.J. — July 2, 2019 — Global Power Technology, Inc. (GPT), the parent company of Dranetz Technologies, Inc., Electrotek Concepts, Inc., and Daytronic Corporation is pleased to announce the appointment of Mr. Bertil Christian as its new President & CEO, effective immediately.
Mr. Christian is a highly experienced, successful and well-regarded business leader with expertise in growing and improving businesses, by putting an emphasis on partnering and building customer relationships. He is a people and customer centered individual, with a strong history of creating highly engaged teams. He has excellent business experience and the drive to help take GPT to the next level of growth and development.
Mr. Christian has a bachelor's degree in Electronics & Communication, and a master's degree in Computer Science with a specialization in Software Development. Mr. Christian comes from SATEC, Inc. which is an energy management company, providing hardware and software solutions.  In the past, he also worked with IBM and Siemens providing energy solutions in various market sectors.
In this role, Mr. Christian will be managing GPT's three subsidiary companies: Dranetz Technologies, Inc., Electrotek Concepts, Inc., and Daytronic Corporation.  "There are enormous opportunities that lie ahead for GPT, and we couldn't be happier with Bertil joining our family, helping us and our customers to achieve continued success" says Dr. Hans Peter Opitz, Charmain.
About Global Power Technology
Global Power Technology is the holding company for Dranetz, Electrotek Concepts, and Daytronic. Dranetz is the world's leading provider of handheld, portable, and permanent power quality ("PQ") monitoring products.  The widely recognized Dranetz name is complemented in the electric utility market by the Electrotek Concepts brand name, which is well known for power quality services and software that are critical components of permanent PQ systems. Dranetz's other complementary brand is Daytronic, which is a leader primarily in automotive and aerospace data acquisition products, the technology for which is very leverageable in the Company's core PQ market.
Contact:
Ross Ignall, Director of Product Management
rignall@dranetz.com, +1732-287-3680