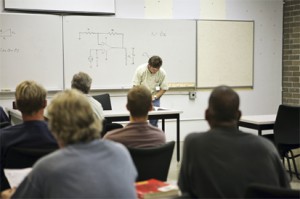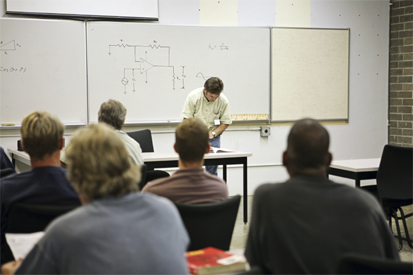 Dranetz Power Quality Analyzer Product Training
Dranetz Power Quality Analyzer Product Training gives you the head start you need to hit the ground running.
You've made the best choice to purchase Dranetz instruments and software. Now maximize your investment by ensuring you (or your team) have fully optimized the usage of our superior tools.
On-site Training:
It pays to have Dranetz experienced staff come to you, minimizing your time out of the office or field, and expenses if you have a team to train. Dranetz Product Training can take place at your location if you have a classroom setting, or we can arrange local budget-conscious accommodations for your convenience. We also provide a training classroom for up to 30 people at our Edison, New Jersey headquarters.
Dranetz can arrange on-site training for you and your employees.
Portable Products: Dranetz HDPQ Visa, HDPQ Guide, HDPQ Xplorer, Energy Platform 1
Permanent System: Dranetz HDPQ DataNode, 61000, PQ3K/PQ5K
Software: Dran-View, PQView DE, PQView
Legacy Products: 658, PP1, PP4300, PX5, PX5-400, PowerGuide, PowerVisa
Dranetz on-site training includes 6 hours of classroom time, where we cover complete training on all features of the product specified, including all set up procedures and basic software training. In order to make travel and lodging arrangements, we do require 30 days advance scheduling.