The customer was experiencing repeated failures electronic controls and instruments in a new glass factory. The factory had been imported from a 60hz country to a 50hz country. In this case, the new factory capacity was reduced by 50% or more do the frequent shut downs and stoppages. The cost of repair of the electronics was a small part of the total cost of each failure. "You don't just turn a glass factory off and on". The customer had attempted identify the source of the problem with voltmeters and simple power monitors. They were not able to capture the damaging voltage variation. The graph from the meter showed no significant voltage variation. See Graph 1 for example of line to line and line to neutral RMS values show no high voltage variations.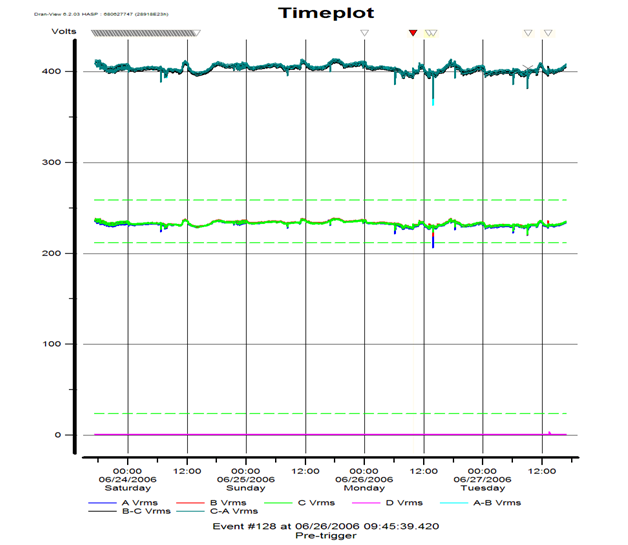 We installed a Dranetz PG4400 Power Quality Monitor at the 400 volt buss level. The results are shown in graph 2. Notice the peak voltage graph clearly shows multiple high voltage transients recorded by the unique voltage peak recording capability of the PG4400. Graph 3 shows the detail of the voltage transient. In order to find the source of the transient, we installed additional Dranetz PX-5 and PG4400 monitors at the source voltage of 10Kv. Graph 4 shows the details of the 10KV with voltage transients recorded with the peak recording capability of the PG4400.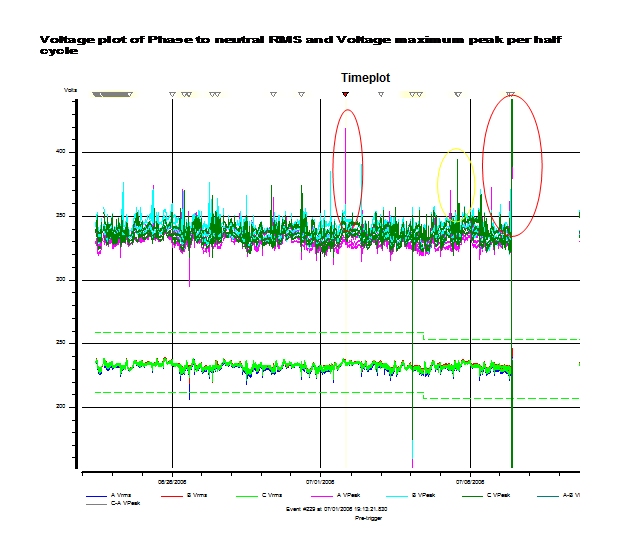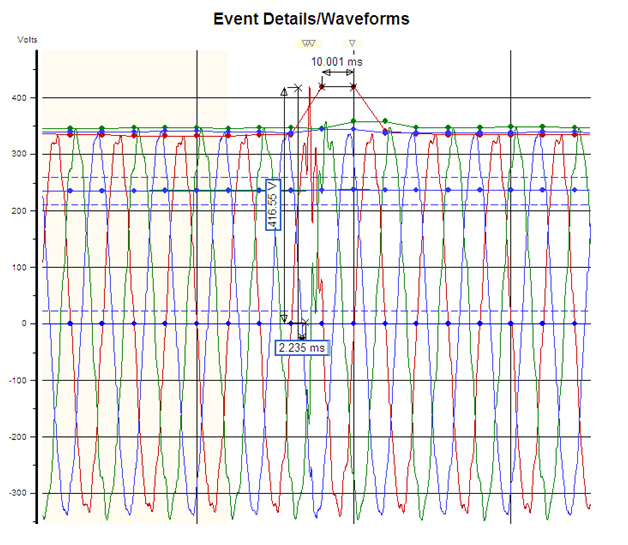 Based on this evidence we determined the voltage transient had multiple sources. One source was from the 10KV voltage level as shown by these graphs. The second source was investigated in a separate project.
Case study provided by Power Quality Inc.