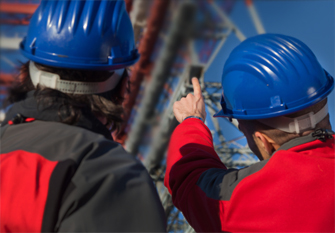 Power Quality Consulting
Dranetz provides a variety of power quality consulting services expertly delivered through our sister company Electrotek Concepts. Power quality has become increasingly important for industrial and commercial electric power customers, particularly as today's manufacturing and control processes rely on computerized equipment which is sensitive to power system interruptions and disturbances.
Request A Quote
Electrotek consultants can provide solutions to existing power quality problems, alleviate problems that may be looming in a power system, and provide recommendations to ensure optimal power quality for facilities under construction or renovation. Power quality problems can affect your productivity and your bottom line. We have the experience, know-how, and technology to identify, solve, and oftentimes prevent problems. Electrotek services, including site surveys, computer simulations, and equipment sensitivity assessments are invaluable tools for improving power system performance. Smart Grid Consulting Services for Renewable Energy Plants The Smart Grid program reinforces the goal for increasing the number of renewable energy sources supplying power to the grid as well as an increasing reliance on Independent Power Producers (IPP) and standby generating capacity for peak load conditions. As these new sources of power connect to the grid they bring with them a new set of issues related to power quality and reliability. Recognizing that both the quantity and size of renewable energy power plants are growing, there is a considerable learning experience ahead of both the grid operators as well as the owners of these renewable energy power plants. As renewable energy power plants grow in size and number, power quality issues such as harmonics, flicker, overvoltage and frequency become important considerations. Electrotek provides a range of technical and analytical services related to renewable plants and we can assist with many power system and power quality issues. Solar arrays using inverter technology must synchronize with the grid frequency and can add to grid instability under fluctuating frequency conditions. Independent Power Producers and standby generation must be carefully coordinated and synchronized when switched into the grid.
Dranetz/Electrotek Services