Case Study: Hospital's Power Outage Problem Solved
By monitoring the incoming and outgoing power from a UPS supplying critical power to the Cath Lab X-Ray System and using the cross triggering comparison feature, the Encore Series System instrument was able to pinpoint the power outage problem.
The Encore verified the interruption of the utility supply and that the UPS was doing its job, providing a "clean" supply of power to the load. However, twenty seconds passed before the emergency generator came on-line, causing downtime and confusion. The Encore data enabled the customer to determine that the X-ray Emergency Power Off switch was being incorrectly fed directly by emergency power, rather than feeding the UPS as was specified in the hospital's power system design.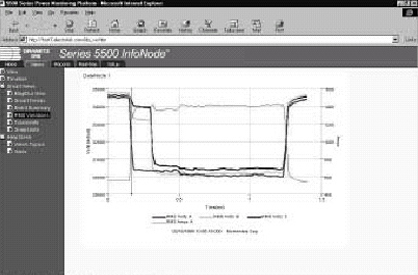 Dranetz products are sold direct from Dranetz, as well as via Sales Reps and Distributors worldwide.
Buy now!

Make sure you are buying the right tool for the job. Schedule a personal Dranetz product demo at your location, at your convenience.
Schedule A Demo