Dranetz HDPQ SP Xplorer 400 A Power Quality Package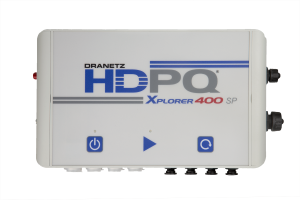 HDPQ Xplorer 400 SP – Phase Powered & IP65 Rated
Simply the Best PQ Available for 50Hz, 60Hz and 400Hz Applications
Don't Miss An Event
The IP65 rated Dranetz HDPQ® Xplorer 400 SP merges the state-of-the-art power monitoring you expect from Dranetz, with "best in class" communication capabilities to provide our users with a revolutionary monitoring experience.
Applications such as aviation, naval, military, and others require 400Hz capabilities that are not available in most PQ and Energy analyzers that can only measure 50/60Hz. The Dranetz HDPQ Xplorer 400 SP was designed with 400Hz applications in mind, but it is also an all-purpose tool that can be used for any traditional 50/60Hz application.
Find out if this package is right for you, Call Dranetz NOW!
Request A Quote

Phase Power Interconnect Cable 118708-G1

Phase Power Interconnect Cable. (Standard Accessory)

USB Micro Adapter USBMA-OTG

USB Micro adapter On the Go.
T

RTOIP65-EX1

TR to IP65, 16 inch length, (Qty.4) Current Core Adapter Cables (118461-G1).

Voltage Cable Set 118375-G1

Includes: 8 – Six ft. (183cm) measurement cables: 4 Black, 4 White; 4 – Black alligator clips; 4 – White alligator clips; 4 – Black 25 cm stackable jumpers. Compatible with portable and permanent systems with 4mm voltage connectors.