Dranetz HDPQ SP Xplorer A Power Quality Package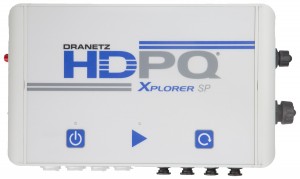 HDPQ SP Xplorer A – Phase Powered & IP65 Rated
 Simply the Best PQ Available – Don't Miss An Event
The Dranetz HDPQ SP® Xplorer (IP65 enclosure for harsh and outdoor environments) represent the top of the line in the Dranetz HDPQ family of products and offers you simply the best PQ monitoring available from Dranetz, or any other manufacturer! The Dranetz HDPQ Xplorer family includes all of the features of the Dranetz HDPQ Visa and Guide power quality instruments, but also adds high speed transient capture capabilities, so you'll never miss an event!
Find out if this package is right for you, Call Dranetz NOW!
Request A Quote

Phase Power Interconnect Cable 118708-G1

Phase Power Interconnect Cable. (Standard Accessory)

 

USB Micro Adapter USBMA-OTG

USB Micro adapter On the Go.
T

RTOIP65-EX1

TR to IP65, 16 inch length, (Qty.4) Current Core Adapter Cables (118461-G1).

Voltage Cable Set 118375-G1

Includes: 8 – Six ft. (183cm) measurement cables: 4 Black, 4 White; 4 – Black alligator clips; 4 – White alligator clips; 4 – Black 25 cm stackable jumpers. Compatible with portable and permanent systems with 4mm voltage connectors.