Dranetz HDPQ Magnetic Mounting Option – MM-HDPQ (118329-G1)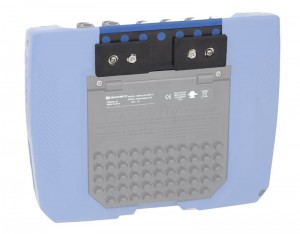 Power Quality Monitoring just got a whole lot easier with the new Dranetz HDPQ Magnetic Mount.
Designed to attach to the back of any Dranetz HDPQ Monitor, our magnetic mount gives you the capability to "stick" your unit to any ferromagnetic metallic surface. You no longer have to find tables, chairs, or boxes for a working surface. No more hanging from the cables plugged into the monitor. The Dranetz HDPQ Magnetic Mount gives you easy hands-free, line-of-sight operation.
Dranetz HDPQ and the Dranetz HDPQ Magnetic Mount – Power Quality has never been easier!
User Instructions (PDF)